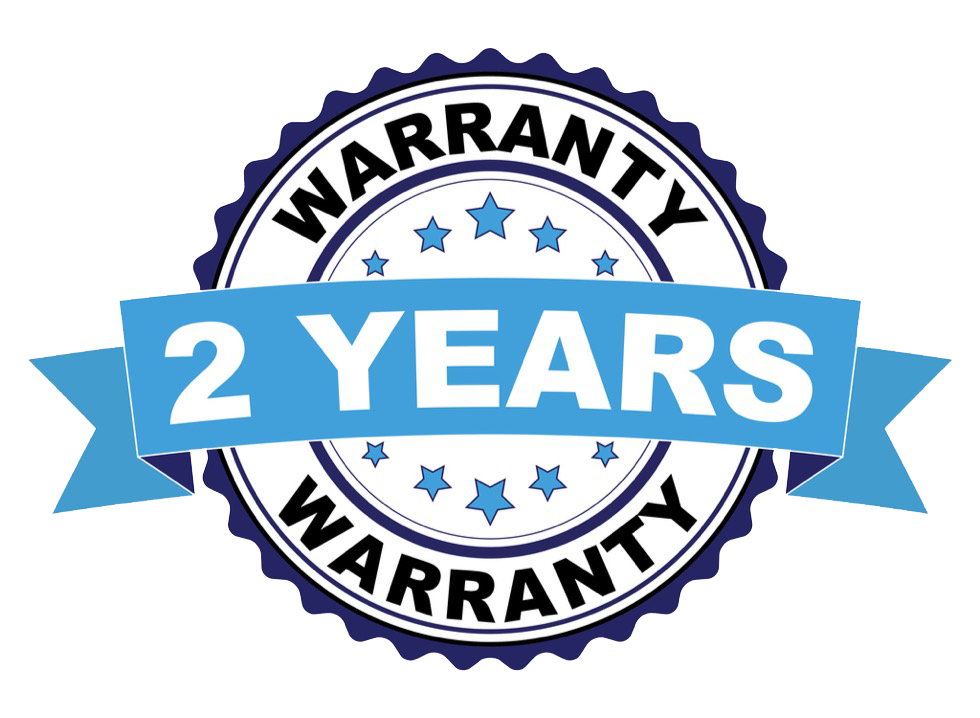 The Cool-Fun, LLC., limited two-year (2) warranty after the date of shipment to the original retail customer covers all defects. All claims must be submitted and processed through Cool-Fun, LLC., with proof of warranty attached. Under warranty agreements, Cool-Fun, LLC., will replace or repair any defective cooling unit throughout the two-year warranty duration at our option. All warranty replacements or repair are dependent on the compliance of the terms described below.
Cool-Fun LLC., is not responsible for any damages, malfunctions, or mechanical failures due to accidental causes, misuses, unauthorized repairs, or any other unforeseen circumstance.
Conditions & Limitations
With the utmost level of integrity, Cool-Fun, LLC., is proud to stand by our products and make every effort to provide solutions to any problems that you may experience with our products. In order to provide you with a solution, we may require additional testing or troubleshooting to help accurately diagnose and remedy any cooling problems prior to processing a warranty claim.
When one of our units fails, we want to understand why it failed. In most cases, some simple troubleshooting and diagnostics can help us to determine the issue quickly and provide a simple solution without having to process a warranty.
Cool-Fun, LLC., defines a working unit as a unit that maintains an accurate heat input, a standard and even-keeled operation, and efficient ventilation.
Situations Not Covered Under Warranty
The following examples should serve as situations that are not covered under our two-year warranty. These examples include, but are not limited to the following:
Improper Installation or Repair
Always consult the provided installation directions prior to installing your unit. If you cannot locate your instructions, please contact us directly to ensure that you have not voided your warranty through unauthorized installations or repair. Failure to follow Cool-Fun, LLC., provided instructions may void your warranty at our discretion. For any questions about how to install or repair your unit, you are responsible for contacting us directly.
These types of instances can include, but are not limited to: not properly sealing the unit as described in instructions, not properly replacing insulation over time, not utilizing thermal mastic paste during installation, etc.
Poor Ventilation
In order to provide efficient ventilation, all vents must be completely free of obstructions that prevent airflow from exiting the condenser. In addition, all vent fans must be fully functional.
Incorrect Operation
Any incorrect or improper operation may void your two-year warranty. These instances include, but are not limited to running the unit out of level, applying a heat source not specified within the original specifications or instructions, etc.
Any Alterations, Drilling, or Screwing Into The Cooling Unit
The cooling unit cannot be altered in any way or method, whatsoever. Failure to comply could result in a forfeiture of your two-year warranty.
Operating Unit In Extreme Cold Temperatures
If you choose to operate your unit in extreme cold without a cold-weather kit, you may forfeit your two-year warranty. Units should not be operated at a temperature below 20 degrees F.
Returns & Cancellations
Returns are strictly reserved to the discretion of Cool-Fun, LLC. Returns will only be processed at our discretion and with our authorization and approval. We will only offer a partial refund, and the purchaser will pay for all shipping charges. Purchaser is also responsible for a 25% restocking fee.
Any unit found to be defective or malfunctioning within the first 30-days of ownership will be completely repaired or replaced at the discretion of Cool-Fun, LLC. In the event that your unit fails under normal warranty conditions, Cool-Fun, LLC., will cover the cost of shipping and repair or replace your unit.
Any damages in shipping must be accompanied by written documentation from the shipping company, so that Cool-Fun, LLC., can verify the damages. After the initial 30-day period, the original purchaser is responsible for paying shipping costs.
This warranty is in lieu of all other warranties, expressed or implied, including, but not limited to any implied warranty of ownership, fitness, or adequacy for any particular purpose or use. No warranties exist that extend beyond the description on the face hereof. Cool-Fun, LLC., is not liable for incidental or consequential damages, whether in contract, tort, or any other circumstance. This warranty provides the original purchaser with legal rights from the manufacturer, in addition to protecting your state-based and federal rights.
Cool-Fun, LLC., disclaims all other implied warranties on our cooling units. All past-due accounts will forfeit their two-year warranty and will be responsible for paying all charges associated with repairs or replacements.
Warranty Service Activation Form
[]
keyboard_arrow_leftPrevious
Nextkeyboard_arrow_right